A frequently updated round-up of recent books by alumni, faculty, staff, and other Spiders. To submit yours, email us at
magazine@richmond.edu
.
Tell Me More
Kelly Corrigan, W'89
Inspired by a debate at Corrigan's dinner table, the stories in Tell Me More are an argument for the power of the right words at the right moment to change everything.
In "I Was Wrong," the New York Times bestselling author comes clean about her disastrous role in an epic argument. In "No," she admires her mother's ability to set boundaries and her liberating willingness to be unpopular.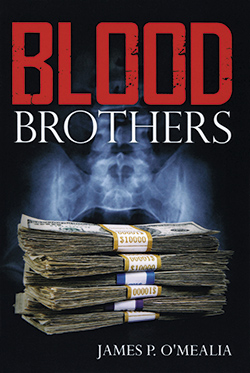 Blood Brothers
James P. O'Mealia, R'80
Blood Brothers, the sequel to O'Mealia's Fiasco, combines financial intrigue with personal crisis to create a tense thriller about a friendship that runs bone deep. Roger Maydock and Thomas Morris have a fraught friendship dating back to their prep school days. Now, Roger needs his friend's help to rescue his insurance company. Thomas tries to save the day, but a blockbuster secret brings unexpected complications.
Flights of Fancy
Randy Fitzgerald, R'63 and G'64
Flights of Fancy is a collection of Fitzgerald's columns and anecdotes, many first printed in the Richmond Times-Dispatch and other area publications. He writes humorously about his family, particularly his unpredictable and irrespressible wife.
Virginia Wine
Andrew A. Painter, L'07
Painter's comprehensive history of the Virginia wine industry chronicles the dynamic personalities, diverse places, and engrossing personal and political struggles that have helped establish the Old Dominion as one of the nation's pre-eminent wine regions.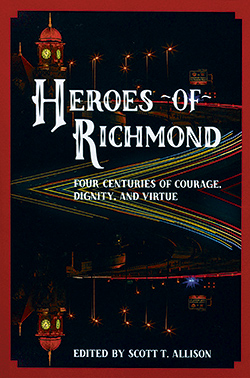 Heroes of Richmond
Edited by Scott T. Allison
Essays on leadership by 16 students in Allison's first-year seminar last fall examine the complex history of Richmond over 400 years through its heroes, including Maggie Walker, John Marshall, Oliver Hill, Arthur Ashe, Westhampton's May Keller, Mary Sue Terry, W'69, and others.
Ginseng Tango
Cheryl Pallant
Pallant's memoir of living in South Korea is the middle book of her three-book contract. The final one, called Writing and the Body in Motion and due out this spring, arises from her experience teaching students in the theater and dance department.
Only the Dead Know Brooklyn
Chris Vola, '07
Ryan Driggs has lived in Brooklyn for 128 years, 96 of them as one of the last members of a tribe of blood-eating immortals who have called the borough home since before colonial times. His life is uneventful until he meets Jennifer, a human from Manhattan with whom he falls in love. When she is kidnapped by a tribe of Manhattan vampires, Ryan discovers that, for a reason unknown to him, he is a target, too.
The Do-Over: A Memoir of Work and Love
Amanda Mackenzie, '99
By age 30, MacKenzie was married with a promising career in ministry. Three years later, she left both behind.
The Do-Over: A Memoir of Work and Love chronicles her unexpected journey through divorce, out of the ministry, over the Italian Alps, and onto a small farm in central Massachusetts.
"My journey has been one of listening to my heart and finding the courage to follow where it leads," she said in a Boston Globe article.
How to Find a Flock
Chris Vola, '07
This collection of short stories examines human nature by exploring the crippling conflicts of unique characters. Written with bitingly honest prose,
Vola
conveys a sense of realism that is intended for anyone who has endured a problem in life.
Pirates, Merchants, Settlers, and Slaves
Kevin P. McDonald, '94
This book
explores the vast trade network created by the relationship between colonial merchants and Euro-American pirates. McDonald sheds light on the important role pirates played in meeting the needs of consumers in North America during the 17th and early 18th centuries, enlivening the rich history of the Indo-Atlantic market.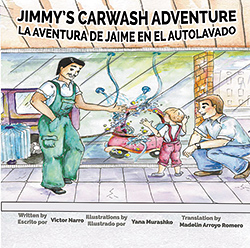 Jimmy's Carwash Adventure
Victor Narro, L'91
A Los Angeles attorney and activist, Narro has spent decades leading campaigns on behalf of workers and immigrants. In this
bilingual picture book
, he brings lessons in solidarity and social justice to young readers.
The Zombie Business Cure: How to Refocus Your Company's Identity for More Authentic Communication
Julie Lellis, '99
Zombie businesses frustrate customers, call negative attention to their leaders, or make irrational communications decisions. "An organization is more human," Lellis said, "when it understands its own core values and lives by them." Through case studies and interviews with executives from Google, Lululemon, Starbucks, and more, Lellis and co-author Melissa Eggleston
offer
the antidote to lifeless communications.
Secret Lives And Private Eyes
Heather Weidner, G'00
In this fast-paced mystery, Weidner's protagonist is a private detective drawn into the hunt for a rockstar long thought dead and for the killer of the mayor with secrets. Great for those who like a strong female sleuth with a knack for getting herself into and out of difficult situations.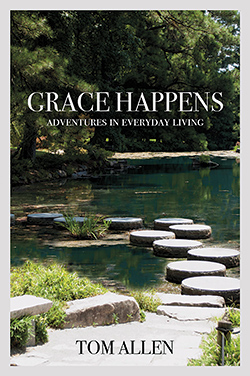 Grace Happens: Adventures In Everyday Living
Tom Allen, R'80
Allen explores the concept of everyday grace in this compilation of his columns published in the faith and values section of the Richmond Times-Dispatch. "Mostly, they're about keeping my ears and eyes open for glimpses of grace as I live the days I've been given," writes Allen. He hopes you'll catch some of those glimpses and a few grins, too.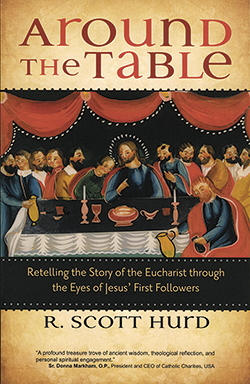 Around The Table
R. Scott Hurd, B'89
Hurd employs the unique and imaginative stories of 14 biblical characters who were close to Jesus — including Thomas, Barnabas, and Mary Magdalene — to explore the mysteries of the Eucharist.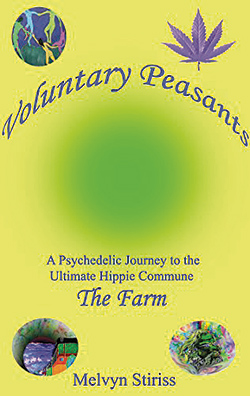 Voluntary Peasants: A Psychedelic Journey To The Ultimate Hippie Commune
Melvyn Stiriss, R'64
Self-described "hippie emeritus" Stiriss, who reported for the wire service UPI and covered antiwar protests along with the Grateful Dead's first concert in New York City, followed that '60s energy over the edge to live the story rather than just report on it. This book chronicles his co-creation of one of the country's largest communes, where he lived for 12 years.