A frequently updated round-up of recent books by alumni, faculty, staff, and other Spiders. To submit yours, email us at
magazine@richmond.edu
.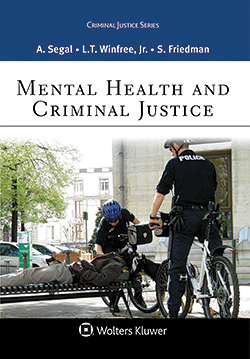 Mental Health and Criminal Justice
L. Thomas Winfree, R'68
Winfree and his co-authors delve into the blurred relationship between the systems for criminal justice and mental health care. In examining issues such as how youth fare in each system, the scholars provide "an analytical framework that looks at how the quality of that collaboration is reflected in the issues, processes, and outcomes."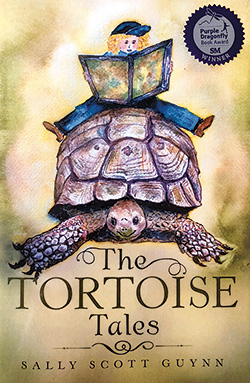 The Tortoise Tales
Sally Scott Guynn, W'68
Guynn's unique background infuses this children's book with takeaways accessible for readers of all ages. As a reviewer writes, "Guynn has spun wonderful natural history and life lessons into amazing children's stories with wisdom for all of us, young and old."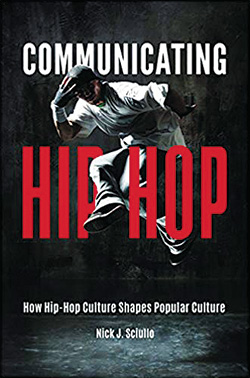 Communicating Hip-Hop: How Hip-Hop Culture Shapes Popular Culture
Nick Sciullo, '03
Sciullo, whose work is informed by both research and experience, makes the case that hip-hop music's culture has permeated American society. "I'm a former hip-hop DJ," he writes. "This experience and interest have shaped much of the scholarship I've done."
My Journey Through Eldercare: The Search for Peace and Meaning
Bonnie Atwood, L'96
In a personal story the author calls "part philosophy book, part memoir," Atwood discusses caring for her elderly mother, who lived to be 102. "[Few] of us will be able to find the poignant words to capture the moments of tender interchange between us and the elder loved one as does Bonnie," writes a reviewer.
It Happened Like This: A Life in Alaska
Adrienne Hall Lindholm, W'95
This coming-of-age memoir
takes readers on an intimate journey into adulthood and the depth and comfort of wilderness. "You won't find a better marriage proposal, or bear encounter, or life lesson from a mother moose than the ones hiding in these pages," one reviewer writes.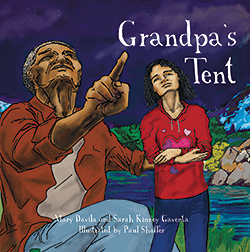 Grandpa's Tent
The Rev. Mary Davila, '98, and The Rev. Sarah Kinney, '99
"
This book
deals with topics that most people would really rather not talk about," Davila told an interviewer. "People feel afraid to bring up the subject of death, and they don't feel equipped to answer children's questions. If this book brings comfort … then our work has been fruitful."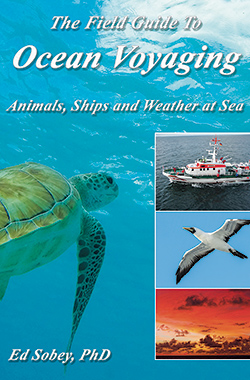 The Field Guide to Ocean Voyaging
Ed Sobey, R'69
This color guide
is a "primer for anyone who will be voyaging on the ocean," writes Sobey, who earned his doctorate in oceanography. "It doesn't tell you everything about the ocean, only those things you are most likely to see. I have traveled hundreds of thousands of miles on ships, boats, and kayaks."
Governance of Arctic Shipping
Kristine Dalaker Kraabel, ed., W'92 and L'97
In
this guide
for specialists, Kraabel and other experts identify and examine issues that are becoming more pressing as Arctic ice recedes and shipping there increases. "The backstory to the book may be of greater interest," she writes. It arose from a presentation she made at Richmond's School of Law in 2016.
The Thin Light of Freedom
Edward L. Ayers
Historian and former university president Edward Ayers received the Gilder Lerhman Lincoln Prize and the Avery O.Craven Award for The Thin Light of Freedom: The Civil War and Emancipation in the Heart of America. In it, Ayers traces the second half of the Civil War through the eyes of ordinary citizens in Augusta County, Virginia, and Franklin County, Pennsylvania. It is the companion volume of In the Presence of Mine Enemies: War in the Heart of America, 1859-1863.
Darkness Falls on the Land of Light
Douglas L. Winiarski
Columbia University awarded the 2018 Bancroft Prize in American History and Diplomacy to religious studies professor Douglas L. Winiarski for Darkness Falls on the Land of Light. His book examines the changing ways that ordinary people in 18th-century New England experienced religion as membership in the Puritan church declined.
Each semester, Winiarski opens his archive of photographs of manuscripts, sermon notes, diaries, and other materials to students.
"I love looking at 18th-century manuscripts, and I realize our students do, too," he said. "I want them to experience the thrill of discovering something new and having something new to say."
The Tulip Shirt Murders
Heather Weidner, GC'00
In the second book in the Delanie Fitzgerald mystery series, resident sleaze Chaz Smith has popped back into Delanie's life as she tries to uncover who is bootlegging CDs from a local music producer — and finds more than she expected as she tries to solve the case before someone else is murdered.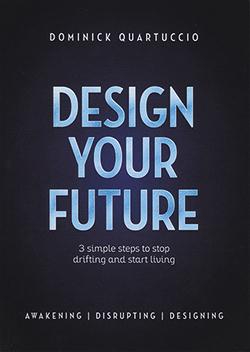 Design Your Future
Dominick Quartuccio, '01
Inspired by his own experience after leaving a 15-year career in financial services, Quartuccio breaks the process of ending drift and starting to live fully into three steps. Those with "an enviable lifestyle, on paper," he writes, should re-examine their goals to see whether they have consciously designed their future.
Art and Authority
Karen Gover, '97
Gover calls her book "a philosophical essay on artistic freedom." In it, she questions why some artists receive legal recognition and the protection of their works while others do not, considering these questions through copyright law and moral rights laws, with a specific focus on authors and their authority over their literary works.
Lucas Plays
Christina Shawn, '02
Inspired by son Lucas's efforts to learn violin and her own experience as a reading specialist, Shawn taps into the power of music to tell a story filled with imagination and emotion. As Lucas begins to play, his world transforms to the tune of his violin with superheroes, monsters, and more.
The Nest
Thomas N. Carter, R'79
In this e-book, Tim Crawford is a writer who hears a deathbed confession from an aging, veteran sniper that he's known since childhood in the old neighborhood. It leaves him with a chilling secret about President Kennedy's assassination on Nov. 22, 1963.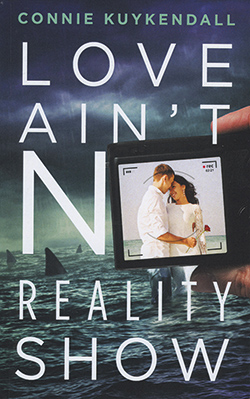 Love Ain't No Reality Show
Connie Kuykendall, L'99
In this sequel to the romance novel Love Ain't No Soap Opera, Selah Morgan's wedding plans shatter after a disastrous wedding-dress reality show exposes her insecurities and stretches thin both her relationship and her new celebrity status in the Hollywood spotlight.
Tell Me More
Kelly Corrigan, W'89
Inspired by a debate at Corrigan's dinner table, the stories in Tell Me More are an argument for the power of the right words at the right moment to change everything.
In "I Was Wrong," the New York Times bestselling author comes clean about her disastrous role in an epic argument. In "No," she admires her mother's ability to set boundaries and her liberating willingness to be unpopular.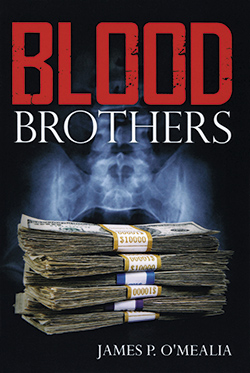 Blood Brothers
James P. O'Mealia, R'80
Blood Brothers, the sequel to O'Mealia's Fiasco, combines financial intrigue with personal crisis to create a tense thriller about a friendship that runs bone deep. Roger Maydock and Thomas Morris have a fraught friendship dating back to their prep school days. Now, Roger needs his friend's help to rescue his insurance company. Thomas tries to save the day, but a blockbuster secret brings unexpected complications.
Flights of Fancy
Randy Fitzgerald, R'63 and G'64
Flights of Fancy is a collection of Fitzgerald's columns and anecdotes, many first printed in the Richmond Times-Dispatch and other area publications. He writes humorously about his family, particularly his unpredictable and irrespressible wife.
Virginia Wine
Andrew A. Painter, L'07
Painter's comprehensive history of the Virginia wine industry chronicles the dynamic personalities, diverse places, and engrossing personal and political struggles that have helped establish the Old Dominion as one of the nation's pre-eminent wine regions.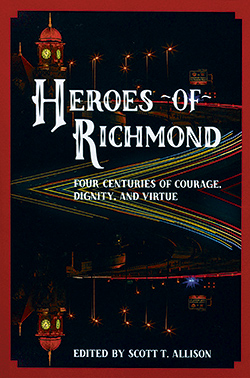 Heroes of Richmond
Edited by Scott T. Allison
Essays on leadership by 16 students in Allison's first-year seminar last fall examine the complex history of Richmond over 400 years through its heroes, including Maggie Walker, John Marshall, Oliver Hill, Arthur Ashe, Westhampton's May Keller, Mary Sue Terry, W'69, and others.
Ginseng Tango
Cheryl Pallant
Pallant's memoir of living in South Korea is the middle book of her three-book contract. The final one, called Writing and the Body in Motion and due out this spring, arises from her experience teaching students in the theater and dance department.
Only the Dead Know Brooklyn
Chris Vola, '07
Ryan Driggs has lived in Brooklyn for 128 years, 96 of them as one of the last members of a tribe of blood-eating immortals who have called the borough home since before colonial times. His life is uneventful until he meets Jennifer, a human from Manhattan with whom he falls in love. When she is kidnapped by a tribe of Manhattan vampires, Ryan discovers that, for a reason unknown to him, he is a target, too.
The Do-Over: A Memoir of Work and Love
Amanda Mackenzie, '99
By age 30, MacKenzie was married with a promising career in ministry. Three years later, she left both behind.
The Do-Over: A Memoir of Work and Love chronicles her unexpected journey through divorce, out of the ministry, over the Italian Alps, and onto a small farm in central Massachusetts.
"My journey has been one of listening to my heart and finding the courage to follow where it leads," she said in a Boston Globe article.
How to Find a Flock
Chris Vola, '07
This collection of short stories examines human nature by exploring the crippling conflicts of unique characters. Written with bitingly honest prose,
Vola
conveys a sense of realism that is intended for anyone who has endured a problem in life.
Pirates, Merchants, Settlers, and Slaves
Kevin P. McDonald, '94
This book
explores the vast trade network created by the relationship between colonial merchants and Euro-American pirates. McDonald sheds light on the important role pirates played in meeting the needs of consumers in North America during the 17th and early 18th centuries, enlivening the rich history of the Indo-Atlantic market.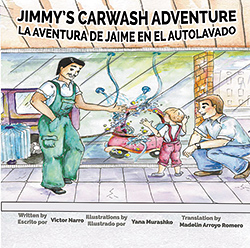 Jimmy's Carwash Adventure
Victor Narro, L'91
A Los Angeles attorney and activist, Narro has spent decades leading campaigns on behalf of workers and immigrants. In this
bilingual picture book
, he brings lessons in solidarity and social justice to young readers.
The Zombie Business Cure: How to Refocus Your Company's Identity for More Authentic Communication
Julie Lellis, '99
Zombie businesses frustrate customers, call negative attention to their leaders, or make irrational communications decisions. "An organization is more human," Lellis said, "when it understands its own core values and lives by them." Through case studies and interviews with executives from Google, Lululemon, Starbucks, and more, Lellis and co-author Melissa Eggleston
offer
the antidote to lifeless communications.
Secret Lives And Private Eyes
Heather Weidner, G'00
In this fast-paced mystery, Weidner's protagonist is a private detective drawn into the hunt for a rockstar long thought dead and for the killer of the mayor with secrets. Great for those who like a strong female sleuth with a knack for getting herself into and out of difficult situations.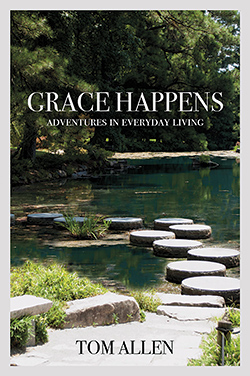 Grace Happens: Adventures In Everyday Living
Tom Allen, R'80
Allen explores the concept of everyday grace in this compilation of his columns published in the faith and values section of the Richmond Times-Dispatch. "Mostly, they're about keeping my ears and eyes open for glimpses of grace as I live the days I've been given," writes Allen. He hopes you'll catch some of those glimpses and a few grins, too.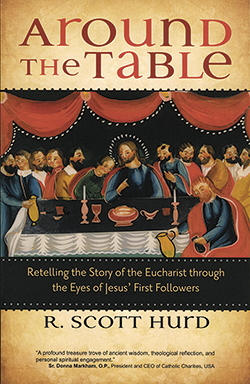 Around The Table
R. Scott Hurd, B'89
Hurd employs the unique and imaginative stories of 14 biblical characters who were close to Jesus — including Thomas, Barnabas, and Mary Magdalene — to explore the mysteries of the Eucharist.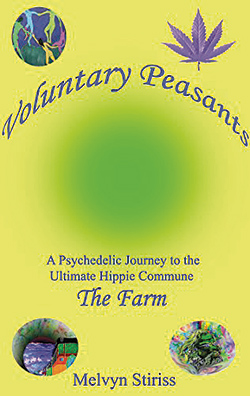 Voluntary Peasants: A Psychedelic Journey To The Ultimate Hippie Commune
Melvyn Stiriss, R'64
Self-described "hippie emeritus" Stiriss, who reported for the wire service UPI and covered antiwar protests along with the Grateful Dead's first concert in New York City, followed that '60s energy over the edge to live the story rather than just report on it. This book chronicles his co-creation of one of the country's largest communes, where he lived for 12 years.