On a blustery day at the beginning of March, the wind was strong enough to knock out the power to Puryear Hall, but it wasn't enough to keep Garnett Ryland, R'68, from coming by our offices to tell us a remarkable story.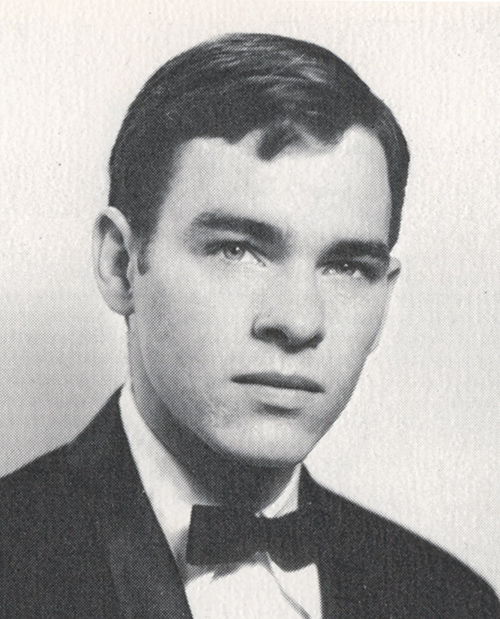 He started by talking about some old friends he'd recently seen at a funeral. Then, he pulled out the photo above. I squinted to read the sign at the front of the room: "Warsaw Elem School / Grade 2 / 1953–54 / Mrs. Anderson." This was his second-grade class, he told me.
"This tiny little school," as he called it, was in Warsaw, a town in Virginia's Northern Neck, tucked between the Rappahannock and Potomac rivers. Census figures from the time of the photo put the town's population at a little more than 400 back then.
What was remarkable to Ryland about his photo is that five of the kids from this class — himself (inset, left), Beverly Delano Motley, Benjamin Franklin, James Lowery, and John Lewis (inset, from left) — remained classmates throughout their educations. They stayed together through primary school, then through secondary school, and then until they all graduated from the University of Richmond in 1968.
In June, they'll celebrate their 50th reunion. We wish them all a joyful time.