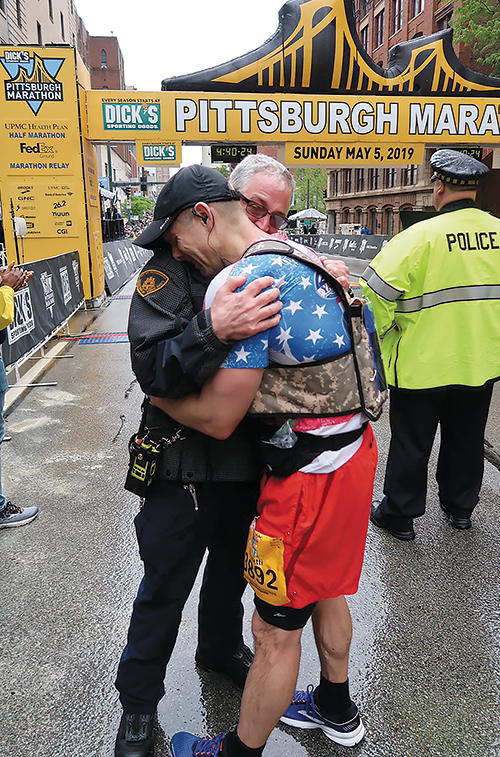 Walking through the Pittsburgh airport with his wife last October after a beautiful Hawaiian vacation, Matt Scoletti, '06,  immediately felt the enormous shift that had happened in his hometown. The usual banter and laughter were gone, replaced by a heartbreaking heaviness.
A huge sign that adopted the Pittsburgh Steelers logo read "Stronger Than Hate," in response to the mass shooting in the city that occurred at the Tree of Life, Dor Hadash, and New Light House of Worship on Oct. 27.
Scoletti stood in front of it, and a wave of resolve washed over him. ...
Read the full story here.