MY REFUGEE BEGINNINGS
My parents left Afghanistan as refugees to escape the Soviets, so I was born in Iran. When we moved back to Herat, the Taliban were in power.
MY CHILDHOOD
I remember it was in basements. It was covering your ears because of loud noises, explosions. You don't really know what's going on.
One memory that stays with me is the first time that the Taliban attacked my school. They shot my teachers and burned our books. I could not go to school after that.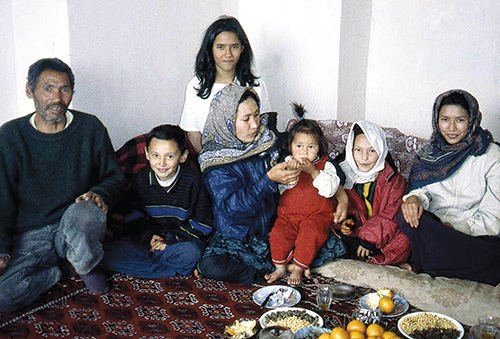 MY IDENTITY
I am Hazara. The origins for Hazara people are not fully reconstructed, but it is believed that we are related to the Mongols who mixed with the Persians on the Silk Road.
Hazaras face persecution. People say, "You're an outsider. You don't belong here." In the recent years, I learned to own this term. I am proud to be a Hazara woman.
MY FIRST SCHOOLS
We moved to Kabul after the Taliban fell, just as public schools were opening again for girls. I was a good student, but I asked questions that got me in trouble, like, "Why do you have to be married by certain age?" I eventually got kicked out.
My family arranged for me to take a test at the international school. The test was in English, and I got 3% correct. But I was the No. 1 student in my public school, so they said, "You can come, but you'll be put in fifth grade." I had been in eighth grade.
In seventh grade, I made a goal: I'm going to be that Hazara girl that can get all A's and B's.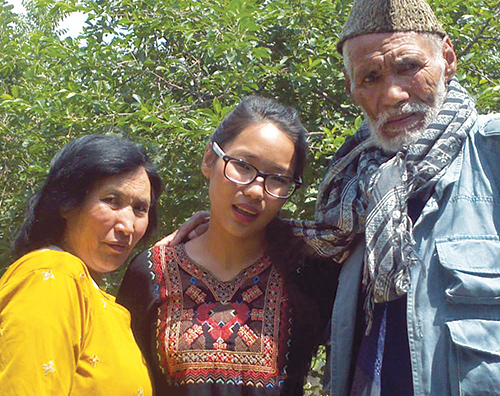 MY HIGH SCHOOL
The biggest dream that I had growing up was to graduate high school by the time I was 18 and not be married off.
I went to coffee shops, taking my 7-year-old brother with me as my male guardian, and Googled schools in the U.S. I came across an exchange program and applied. I went to Wyoming (Pa.) Seminary with the help of a family who gave me a scholarship.
MY SPIDER YEARS
When I was home after my junior year in high school, my dad passed away.His death created an environment for others to try control my life. I returned to the U.S. for education and realized it wasn't safe for me to go back home.
I applied to Richmond and got a full scholarship. I declared a double major in leadership studies and political science because my goal is to work one day as a human rights ambassador.
MY BONNER INTERNSHIPS
I did my first internship at International Rescue Committee, a nonprofit that resettles refugees and immigrants. Now I work for the secretary of the commonwealth on the restoration of rights, which  means restoring the civil rights of individuals who have been incarcerated.
I feel empathy for the people who go through this. I understand what it means to be isolated from a society you want to be part of. I believe the fundamental value of a person is in their ability to participate and give back to society. When that's taken away from you, it can be harmful to everyone.
MY PHILOSOPHY
Even though studies get rough, I keep reminding myself how far I've come.
Every morning when I wake up, I am grateful. I have a room, a bed. There's a roof and food. I know that if I am stressed, I can take a five-minute walk outside.
I don't know who is paying for my scholarship at the university, but whoever it is, the person I become in the future, whoever I am — it is as a result of all these people who have come in my life that have been willing to help me get an education.